There are a lot of ways to make your bachelorette or hen party special.
You can have a single festive night party or an entire weekend celebration.
Today I am sharing some inspiration – with unique invitations:
A spa themed party
A classy celebration
Thinking for instance: lingerie, cocktail, theater …

A country or horse themed celebration
Great if all girls love horses … and let's face it: who doesn't?

A chocolate or beverage indulge themed party
What about a cooking lesson or just plain indulging in chocolate combined with a good glass of something?

A beach themed celebration
Nothing beats the beach! And if there is no beach close to where you are, what is more tempting than a weekend getaway?
Or a sailboat or nautical event … ?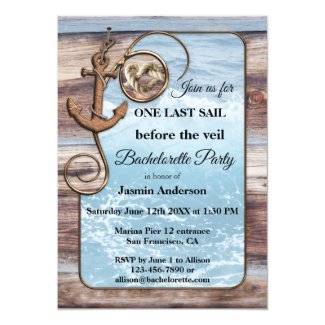 For more ideas you can visit the bachelorette and hen party page on my website.
Please follow and like us: