10 Stunning Save the Date Ideas
Today I collected unique Save the Date cards for you:
1. Beach
Are you planning a beach wedding? Then a beach theme Save the Date will get you and your guests in the mood:
A selfie of course adds some humor! 🙂
2. Wine, Winery or Vineyard theme
If you love wine or are planning a vineyard wedding, what better than choose a Save the Date featuring a wine theme?
3. Quirky
Think outside the box, or better: without a box!
4. Exotic
Do you love bold colors? Or are you planning a destination wedding? This might be just for you:
5. Vintage
Are you crazy about the vintage look and yearning to create a stylish retro celebration?
6. Orchard
Have you thought of planning an orchard wedding? Nothing more romantic than a wedding in the country side with cherry or apple blossoms …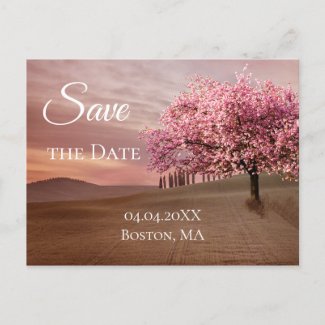 7. Lighthouse
A lighthouse is a beacon of safety and home and therefore a perfect symbol for a wedding. Check out these romantic art Save the Date cards:
8. Butterflies
Nothing more appropriate for a romantic celebration than butterflies!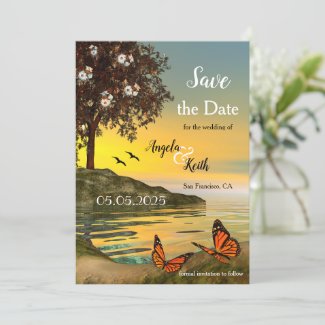 9. Plaid
Did you think plaid was something from the past? Think again: this traditional pattern design offers a lot more. Combining plaid in new ways will create a fun and cozy atmosphere:
10. Black and White
Classic black and white with your own photo. Use it to create style (in just black and white) or add a color photo to make your photo pop: